Turn Free Promotions into Cash!
As a cash-making sideline, I feel that OddsMonkey deserves its own tab. A few years ago, I was searching around, looking at ways of making additional income when I came across this thing called Matched Betting.
Now, don't let that name put you off. It does involve placing bets with online bookmakers but it is not actually gambling at all. All will be explained..read on to learn more about this risk-free way of making additional money without leaving your living room or bedroom or wherever!..
The reason I say that it involves betting but is not gambling, is that the risk is removed. A profit is guaranteed by making use of the constant free bet promotions given out by online bookmakers. All completely legitimate and above board.
Matched Betting works by placing two online bets for the same event. One with a bookmaker offering a free bet promotion and the second bet (being an opposing one) with a betting exchange, such as Betfair, Smarkets or Matchbook.
The bet with the bookmaker is cancelled out by the opposing bet with the betting exchange. This means that you don't win anything of course, but importantly, you don't lose either.
Q: So why would you do this? A: To qualify for the free bet offered by the bookmaker.
You then repeat the process with your free bet, this time it is the bookie's money and not yours and this guarantees your profit. You don't have to have any betting experience to start Matched Betting. You don't have to know any bookmakers already or even like sports!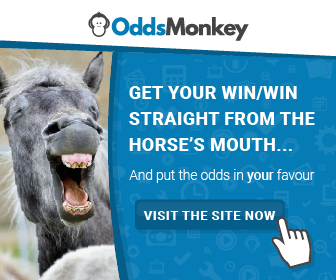 One major advantage of this type of income is that in the UK, it is tax free. (At the time of writing, profits from betting are and have been for a long time, tax free). This makes a big difference in your favour.
Now just a heads up, I don't make fortunes from this but I do make very useful extra cash every month. Enough to cover some bills, do some extra things and maybe fund a couple of holidays a year.
I do know some people making around £30K, tax free, a year with Matched Betting alone, but I think it's fair to say that they are glued to their laptops everyday and personally, that's not what I want. I want to spend 20-30 mins a day and be done.
Example of how it works:
Like a welcome gift, nearly all bookmakers offer incentives for new customers to sign up to their website. These take various forms and typically they are Bet £X and get £X free, get £X free bet if your first bet loses or a deposit bonus. All of these bonus types can be covered, so that you win, no matter what the outcome of the event is.
Let's say an online bookmaker has an introductory offer which is Bet £10 (of your own money) and get a £30 free bet.
The Qualifier: The first bet where you use your own money is known as the qualifying bet. For example, you bet £10 on Manchester United to beat Chelsea.
The Back bet: In the example above, this is the £10 of your own money that you are placing with an online bookmaker for Manchester United (in this case) to win.
The Lay bet: In order to cancel your back bet out so you don't lose anything, you need to place what is known as a lay bet. This is a bet placed at an online betting exchange (such as Betfair) against Manchester United winning in our example. The lay bet will cover a loss and a draw.
The Free bet: By using the £10 of your own money with the bookmaker and placing the opposing bet at the exchange as above, you have cancelled them out and not lost anything, but you have now unlocked £30 of free bets from the bookmakers promotion in this example.
By repeating the above process with the £30 of free bets (you can usually use it all in one go or spread it out), you are locking in a profit because you are using a free bet this time and you win no matter what the result is!
How do you start:
When Matched Betting was first around, things were a lot more complicated because you had to search for free bet offers and matched betting opportunities yourself. There is also a fair bit of tracking involved and some basic maths that people used to use spreadsheets for.
Enter OddsMonkey..
OddsMonkey is a well established company, team of experts and website that handles all of the details for you, so that you can get on with making a profit from Matched Betting.
The tools, guidance and support that OddsMonkey offers is truly excellent. Here are some of the benefits of using the service:
Detailed tutorials on every aspect of Matched Betting
Odds Matcher that finds the best matches and works out the maths for you
Profit Tracker that keeps track of everything for you
New Matched Betting opportunities are constantly found and can also be emailed to you
A great community and forum to learn from and share with others
On top of that, you can try it out for free and they will guide you through making your first few £££s without having to commit to the service.
You can try it out here or click the banner below to register for a free trial and get started!!